Chainsaws
SES Garden Machinery serve Calne, Chippenham, Devizes and surrounding villages, supplying high performance chainsaws from the industries leading brands including Husqvarna, Stihl and Echo. We have a wide selection of chainsaw specifications in stock meaning that whether you are a private home owner or a professional tree surgeon, SES have an option to suit you.
Come and take a look at the range of chainsaws and other garden machinery we have in stock at our showroom in Calne near Devizes. Our knowledgeable staff are happy to help and advise on the best choice for your needs, and as Husqvarna, Echo and Stihl authorised dealers we are able to give professional guidance and safety advice to our potential customers.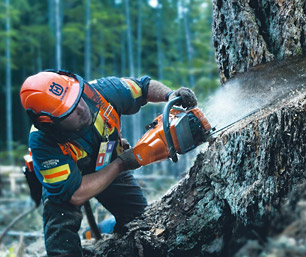 Husqvarna
Husqvarna are famous for maximum uptime, precision and ergonomics as well as low operating costs. Their range of professional chainsaws and clearing equipment for the forest industry has what it takes for you to thrive in todays tough business environment. Husqvarna products are based on the needs of the most demanding professional users, and that's why you know you can rely on Husqvarna to get the job done.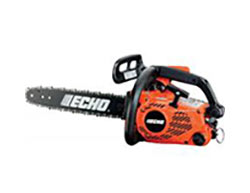 Echo
EHCO apply their technology and innovative design to ensure that their range of lightweight chainsawscan be used safely, comfortably and for extended periods of time.
Legendary Japanese build-quality and reliability give ECHO chainsaws the highest level of performance over a very long working life.
Echo's range of Low vibration, high performance rear handle and top handle chainsaw are used by professional's, farmers and homeowners for prunning, logging and tree felling.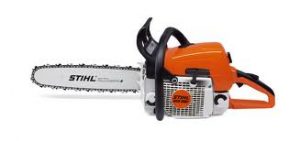 STIHL
STIHL chainsaws create international standards: they combine innovative technology, high performance, optimum ergonomics and low weight. Accordingly, through a process of continual research and development STIHL chainsaws have evolved into a range of specialist saws to meet every application, including: work in your own garden, in agricultural and forestry cultivation or in orchard and plantation cultivation, with power ratings from 1.2 kW to 6.4 kW (1.6 HP to 8.6 HP).
HEDGETRIMMERS & BRUSHCUTTERS
If you are looking for garden machinery in Wiltshire and selecting a new hedgetrimmer or brushcutter, then it is important to consider the type of cutting work you plan to undertake.
Whether you want to carry out basic hedge trimming for low standing hedges or intricate shaping work for large or high level hedges, you will need to purchase the correct equipment for your needs. The same goes for brushcutters as there are models available to thin out long grass as well as models better for cutting through very thick undergrowth. SES Garden Machinery in Wiltshire stock a wide range of hedgetrimmers and brushcutters from Echo, Husqvarna and Stihl.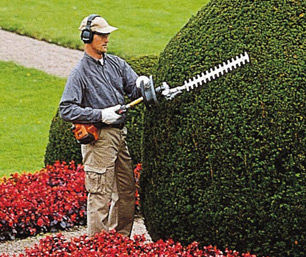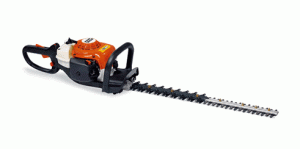 STIHL
Stihl manufacture a range of quality hedgetrimmers and brushcutters. A number of their models feature a 4 mix engine, which produces significantly less gas emissions than regular 2 stroke engines, which is much better for the environment.
Stihl hedgetrimmers have been designed for comfort and easy of handling. They offer both long and short reach hedge trimmers for use in gardens and parks.
Their brushcutters can be fitted with the correct cutting tool to allow them to handle anything from a small area of grass to a large area of overgrowth.

ECHO
Echo's perfectly balanced, lightweight and easy to control, ECHO hedge cutters deliver unmatched performance and enduring reliability.
All ECHO hedge cutters have been developed for total operator comfort – allowing you to get on with the job at hand…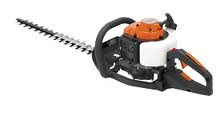 HUSQVARNA
Husqvarna manufacturer a wide variety of hedgetrimmers and brushcutters- including double sided, single sided and pole trimmers. Double sided trimmers are most suitable for the flexible shaping of hedges, whereas single sided trimmers are adequate for cutting larger straight sections of hedge in a single sweep. Pole hedge trimmers are utilised when cutting either very high or very low lying hedges without requiring a ladder.
Husqvarna hedge trimmers have a special vibration dampening system to minimise the spread of vibrations to the parts of the machine in contact with your body.
As with Stihl hedge trimmers, Husqvrana provide emission control on many of their engines.