Cycle to Work Scheme
In addition to supplying cycle and bike repairs in Calne and Chippenham, SES Cycles support the cycle to work schemes and can happily supply your bikes through your employer at a great saving.
If you haven't heard of this scheme yet, the Cycle To Work scheme is a government initiative to get people riding to work and you can save up to 40% off the purchase of a bike and accessories. Many companies are involved and if your employer isn't, then why not get them involved today!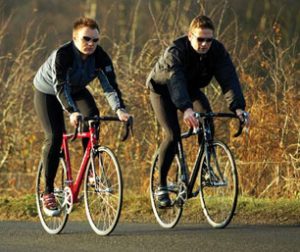 Cycle To Work
The Cycle To Work scheme was implemented as part of the governments green transport plan, with the aim of reducing environmental pollution by lowering the amount of vehicles on the road. By offering employees an incentive, they hoped that they would be inspired to cycle to work rather than driving or taking the bus. The added bonus of this of course would be a much healthier workforce.
By purchasing a bike via the Cycle To Work scheme, people are able to purchase tax free bikes which are subsidised by your employer. This means a saving of up to 40% from the price of a new bike and the necessary accessories, such as helmets and other associated items.
Servicing & Bike Repairs in Calne
When you have purchased a bike via SES and the Cycle To Work scheme, you will be pleased to know that you can return to us for all necessary spares, accessories and servicing required to keep your bike in perfect condition. We are the leading supplier of bikes and bike repairs in Calne, Chippenham and the surrounding local areas.