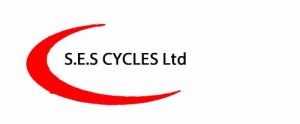 SES Cycles are one of the premier bike shops in Calne, Chippenham and surrounding areas, offering custom built bikes from a variety of leading manufacturers including Merida, Claud Bulter, Diamond back, Raleigh and Probike.
Bike Specialists
Our experienced staff have years of experience in the sale of bikes & are happy to help with information and advice, that can help you to make an informed choice based on your needs.
We keep a wide range of bikes in store for you to view in person, however we can also order in specific makes and models for you on request where required. Because we do not sell bikes in boxes we will always build them for you personally at no additional cost.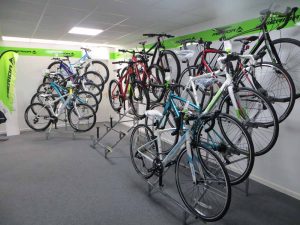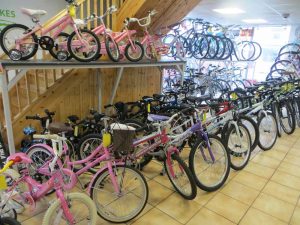 Bike Repair Service
SES offer a professional bike repair service from our specialist bike shop near Chippenham. If you need a repair carried out very quickly then get in touch and we will do our best to get it done ASAP for you, getting you back on the road with minimum fuss. For same day or emergency bike repairs in Chippenham, Calne or the surrounding areas please call us to check availability.
Ready To Ride
All of our bikes are supplied fully built and safety checked with a full warranty and we offer a FREE check over after the first months riding! There is no work for you to do when you buy a bike from us- we will fit accessories whilst building your bike and make sure that all necessary adjustments have been made to ensure that you can simply ride it away!
Cycle to Work Scheme
In addition to supplying bicycles and bike repairs in Calne and Chippenham, SES Cycles support the cycle to work schemes and can happily supply your bikes through your employer at a great saving.
If you haven't heard of this scheme yet, the Cycle To Work scheme is a government initiative to get people riding to work and you can save up to 40% off the purchase of a bike and accessories. Many companies are involved and if your employer isn't, then why not get them involved today!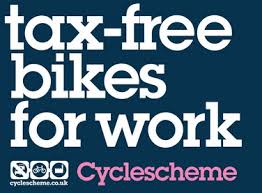 Cycle To Work
The Cycle To Work scheme was implemented as part of the governments green transport plan, with the aim of reducing environmental pollution by lowering the amount of vehicles on the road. By offering employees an incentive, they hoped that they would be inspired to cycle to work rather than driving or taking the bus. The added bonus of this of course would be a much healthier workforce.
By purchasing a bike via the Cycle To Work scheme, people are able to purchase tax free bikes which are subsidised by your employer. This means a saving of up to 40% from the price of a new bike and the necessary accessories, such as helmets and other associated items.
Servicing & Bike Repairs in Calne
When you have purchased a bike via SES and the Cycle To Work scheme, you will be pleased to know that you can return to us for all necessary spares, accessories and servicing required to keep your bike in perfect condition. We are the leading supplier of bikes and bike repairs in Calne, Chippenham and the surrounding local areas.